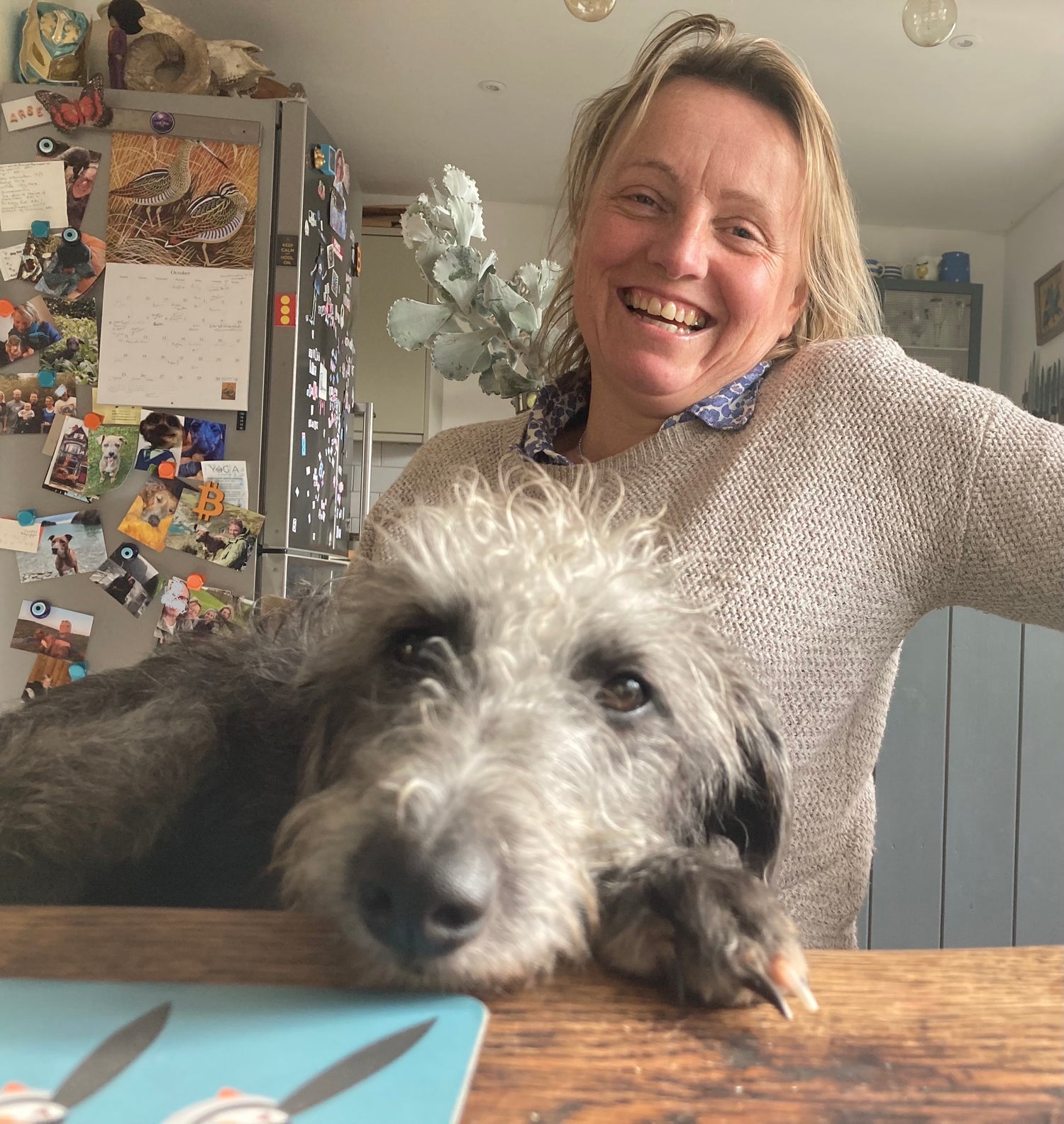 Hi I am Corinna and I live in a beautiful, rural part of Devon nestled between rolling green hills, woods covered in lichen and miles of rugged coastline.  
I really appreciate how lucky I am to be surrounded by all this and nature definitely influences my work.
I use the patterns found in vintage china to suggest feathers and fur and love to reuse treasures found mudlarking the local rivers with my dogs.  I am a bit of a Womble!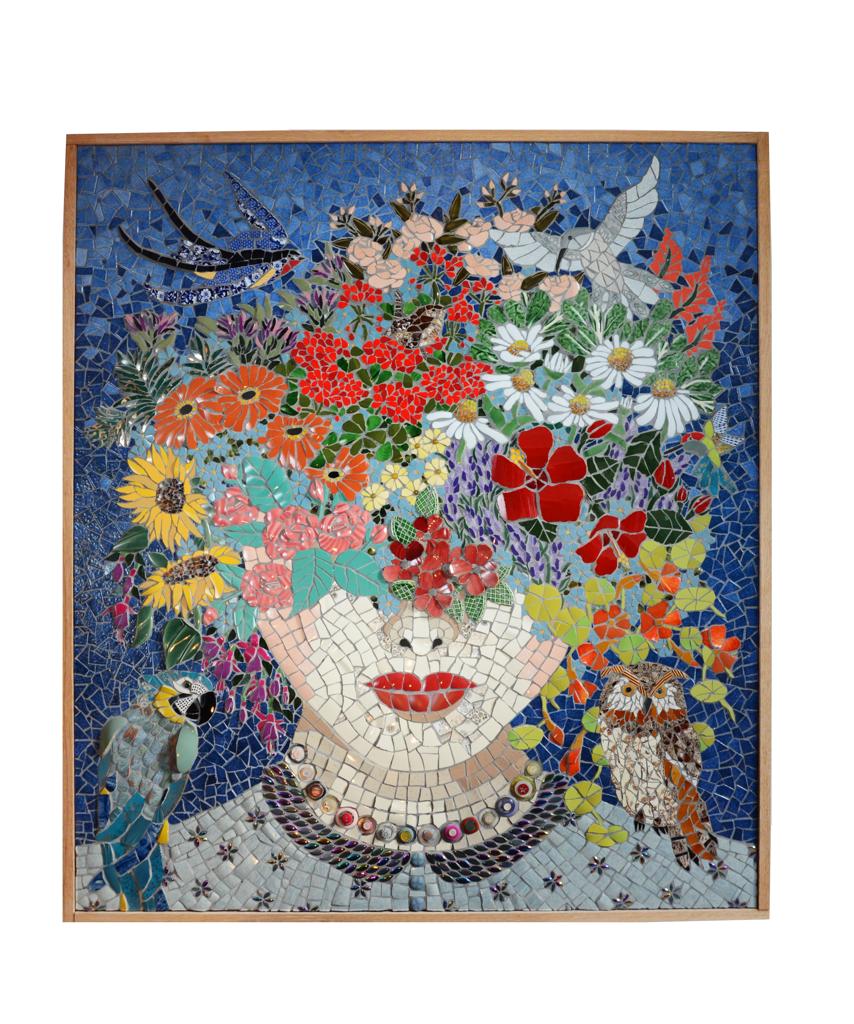 The mosaics are for inside use only as they are glued onto birch plywood, then grouted and a hanging D ring, bracket or picture wire attached to the back depending on how they are to hang.
I use beautiful blocks of local wood, mainly oak and elm as the freestanding bases.
I also make exterior mosaics but the weatherproof materials are slightly more expensive so please get in touch to discuss this option.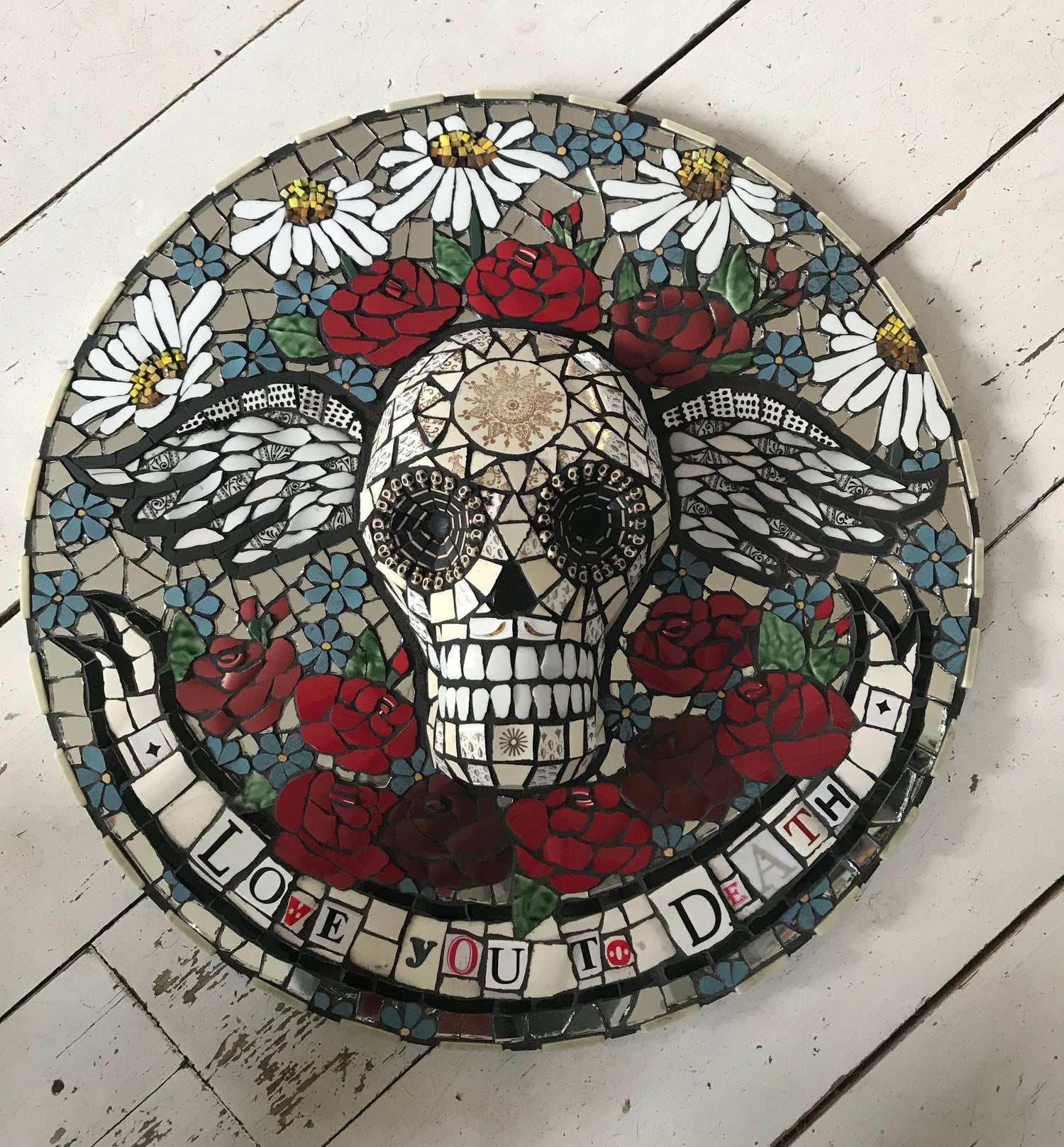 All mosaic designs that have been sold on the website can be remade but due to their nature and unique materials will be similar but not exactly the same.